INTRODUCING THE STRONGEST, MOST ADVANCED SILVERADO EVER
When you combine a century of truck building know-how with 11.2 million kilometres of testing, you don't just get any old truck. You get the right one. One that offers you more choices, with the capability you need for the task at hand. One that's built on the legacy of dependable, long lasting full-sized pickups. There's work to be done, and now there's a perfect Silverado to do it.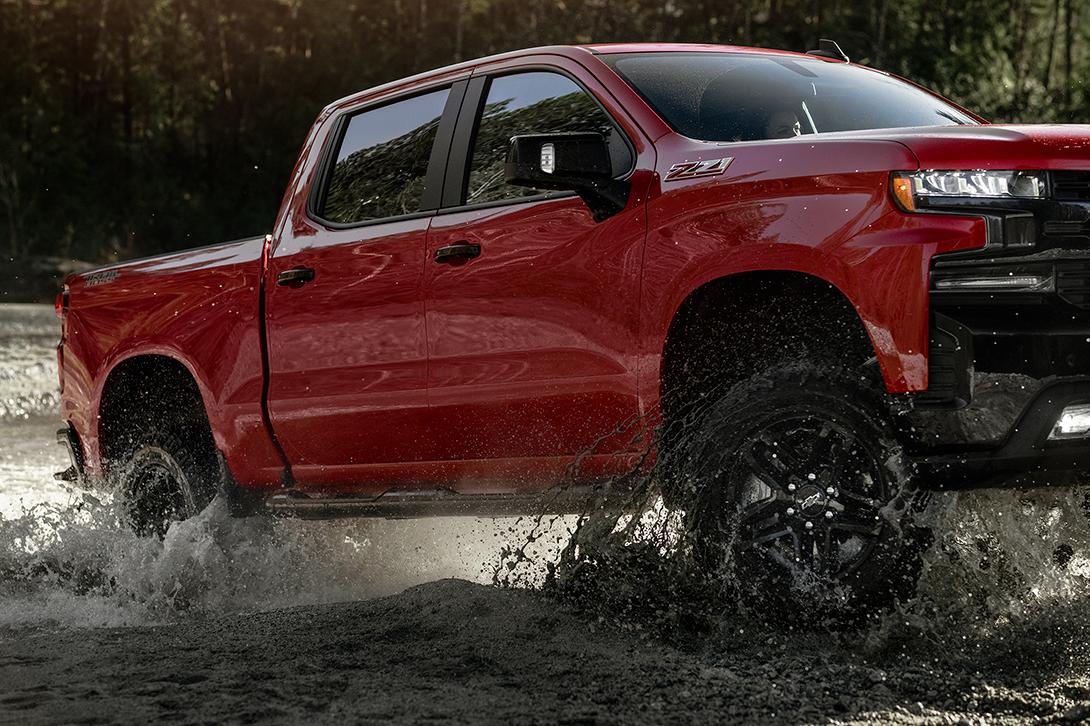 The All New All Powerful Chevy Silverado
The bold, fluid design of the All-New 2019 Silverado isn't just for show. Like the rest of the truck, it's here to work. Offering a stronger presence on the road along with enhanced aerodynamics is just the beginning. Whether you're an experienced hauler or joining the Silverado family for the first time, with eight distinct trims each offering unique designs and capabilities, you'll be able to choose the right truck for the job.