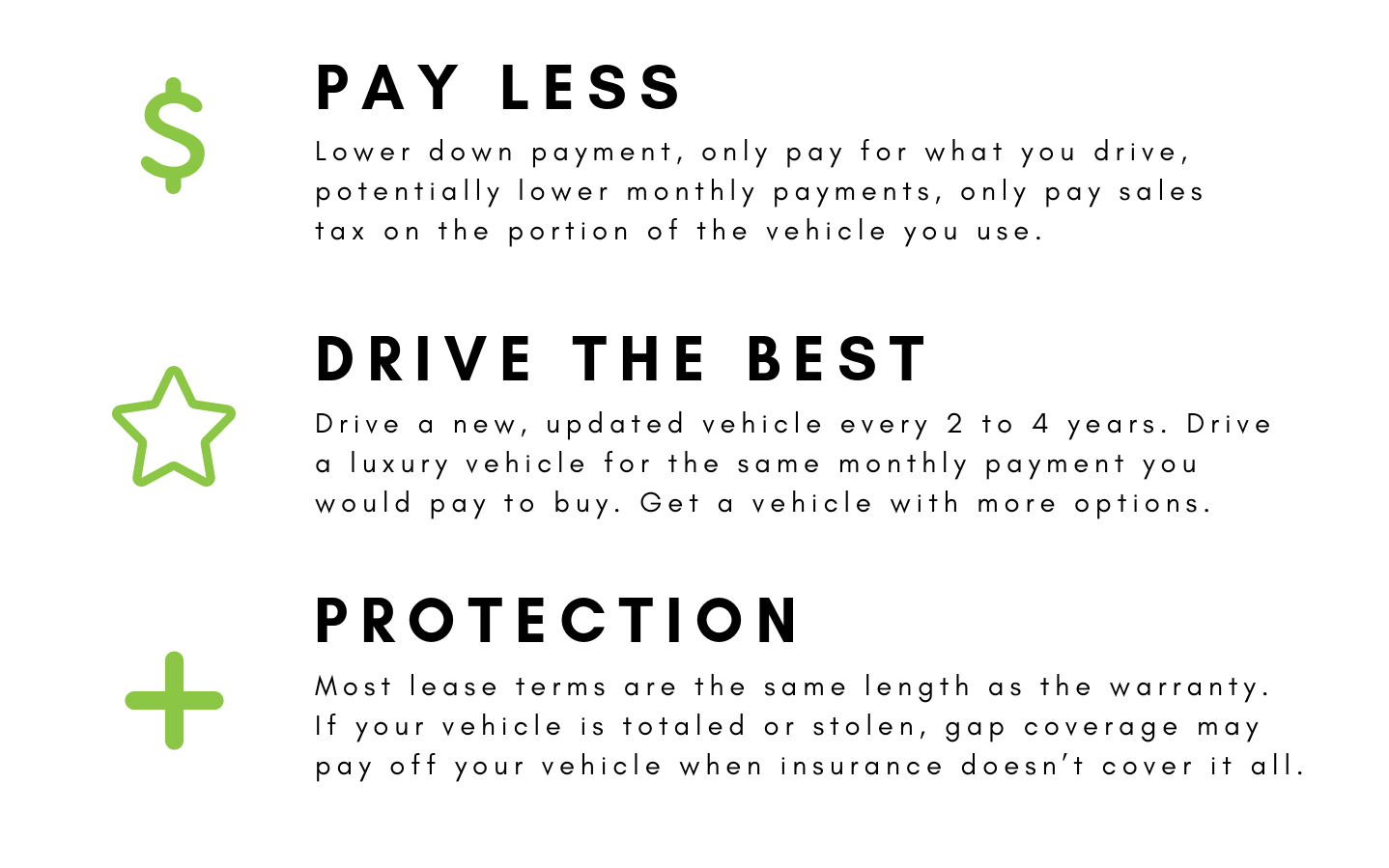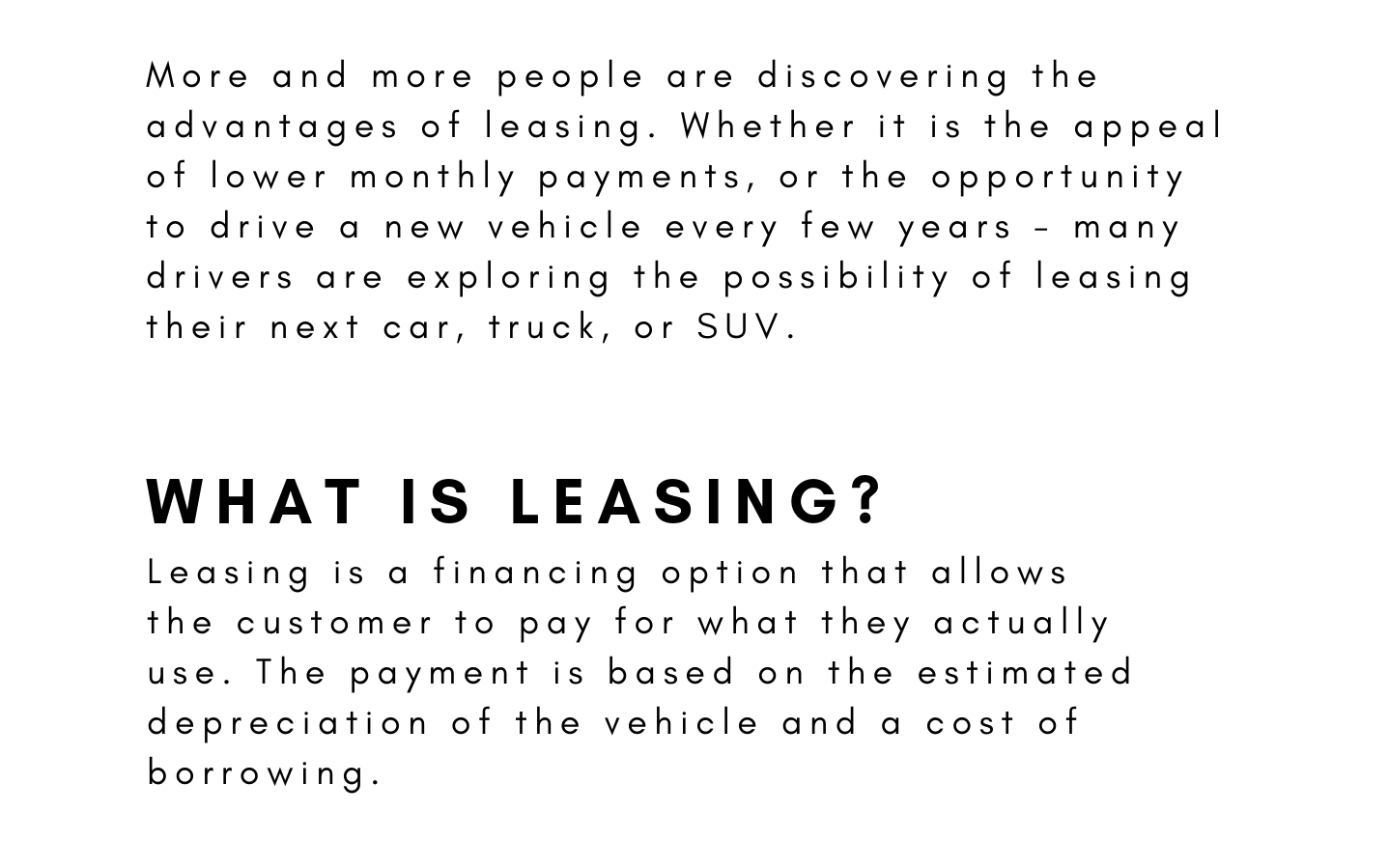 If you're in the market for a brand new vehicle but don't want to commit to a long-term relationship, leasing is an excellent option. When you lease a vehicle, you're opening yourself up to the opportunity to drive a brand new car every few years. Our Saskatchewan
Chevrolet dealer
has laid out the top reasons why you should lease a car.
Leasing is a financing option that allows you to pay for what you'll actually use. When you lease a
new vehicle
, your payment is based on the estimated depreciation of the vehicle and the cost of borrowing. You'll enjoy lower monthly payments and the opportunity to drive a new vehicle every few years, such as a brand new Chevrolet car, truck, or SUV.
When you lease with Wheaton Chevrolet, you'll enjoy:
Paying less. Lower down payment, potential lower monthly payments, and you'll only pay sales tax on the portion of the vehicle you use.
Driving the best. You can drive a new, updated vehicle every 2 to 4 years!
Protection. Most lease terms are the same length as the warranty! If your vehicle is totaled or stolen, gap coverage may pay off your vehicle when insurance doesn't cover it all.
Lease Your Next Daily Driver With Wheaton Chevrolet in Saskatchewan
It's time to get behind the wheel and lease your next Chevrolet with our dealership. If you have any questions, don't hesitate to
contact us
at our Saskatchewan Chevrolet dealership today.